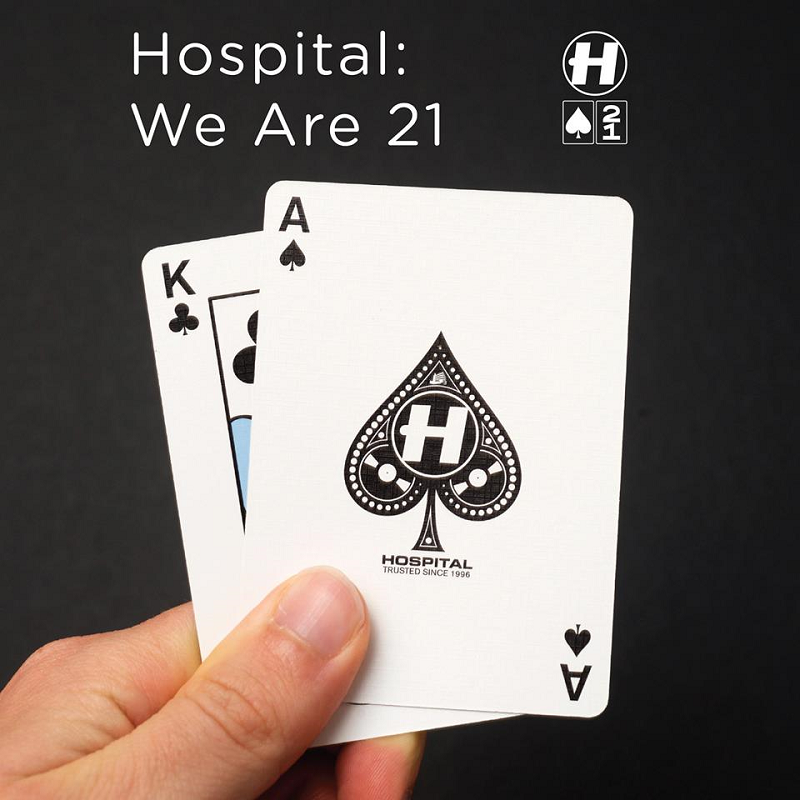 Hospital Records are getting 21 years old! For the label, it's a great cause to put together a compilation featuring lots of interesting tracks, as well as deliver new music. Hospital: We Are 21 comprises more than 20 exclusives, showcasing the imprint's sound from every angle: there are liquid funk, jungle and even halfstep. The artists featured are surely the big ones, including Nu:Tone, Logistics, S.P.Y, Etherwood… Watch out for the release on the 27th January.
List of exclusives:
Flite – Awakening
S.P.Y & Etherwood – Because Of You
London Elektricity – Hanging Rock (Urbandawn VIP)
Whiney – Warning
Makoto – Speed Of Life
Phase – The Motion
Milkyway – Fairy Tale
Fred V & Grafix & Metrik – Tension (feat. Kate Westall)
Reso – Taiga (Urbandawn Remix)
S.P.Y – Skyzophonic (VIP)
Bop – Space Girl
Nu:Tone & Anile – Murk
Blu Mar Ten & Makoto – Eldervine
Serum – Species (VIP)
TC – Storm Brew (Whiney Remix)
Thomas Oliver – If I Move To Mars (Urbandawn Remix)
Anile – Losing My Mind (VIP)
SoulMotion & Colossus – I Remember (feat. Elise McCulloch)
Royalston – People On The Ground (Anile Remix)
T>I – BAD MAN
Hugh Hardie – Sound System Dub
Serum & Inja – Blow Them Away
Logistics – Sheung Wan (feat. In:most)
Pre-order the compilation on digital, vinyl or CD.