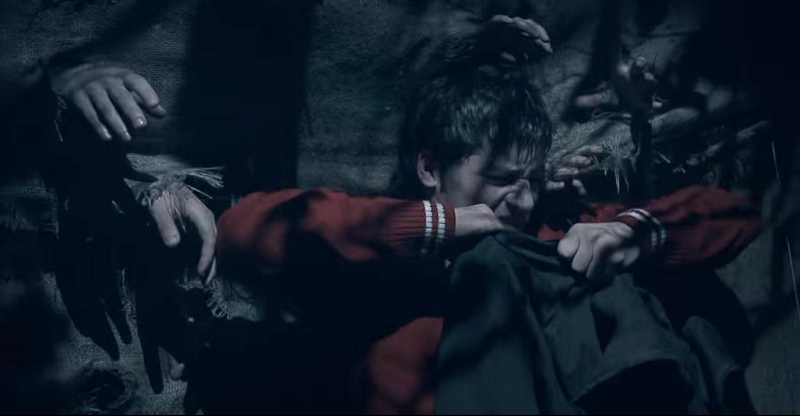 We certainly love it when interesting dnb tracks get supplemented by decent visual content. Today we are offering you to discover four more music videos… or enjoy revisiting them. Check out these video accompaniments for music by Enei, Icicle, Hybris and SpectraSoul.
Enei – Saligia (Feat. Kemo)
The first video is a thriller, filmed by Russian director Ksenia Shutochkina. Its protagonist is a night club goer, who, apparently, took some drugs and started having hallucinations, in which he sees himself locked in some closed space. With furious rhythms of Saligia on the background, the hero tries to find an exit and, along the way, stumbles upon strange people that nearly hurt him. Luckily, he manages to recover and leave the already empty dancefloor. And the man, who brought him to conscious state, is Alexey Enei himself 🙂
Icicle – Problem (Feat. Skittles)
The conceptual video for Problem was made to perfectly fit the track. The overall picture is rather dark and threatening, consisting of 3D visuals and scenes with people, which include Skittles starring as himself. The basis of the video is a metaphor, suggesting that Skittles "breaks down" the pyramid of state workers that cause problems for society.
Hybris – Garbage Truck
Here is another work of Alexander Lehmann, whose videos for Noisia we featured earlier. Especially for Garbage Truck, he created an enviroment of a… waste processing plant. But even within this scenery, the 3D visuals turned out to be really detailed, with interesting transformations and camera movements.
SpectraSoul – Lost Disciple
Finally, there is a 2011 video for one of SpectraSoul's smooth tunes. During its 4 minutes, the dreamy sounds come hand in hand with surprisingly beautiful shots from wildlife documentaries. Well, it may seem boring for some people, but, in our opinion, this level of editing and the track Lost Disciple itself make the whole work adorable.