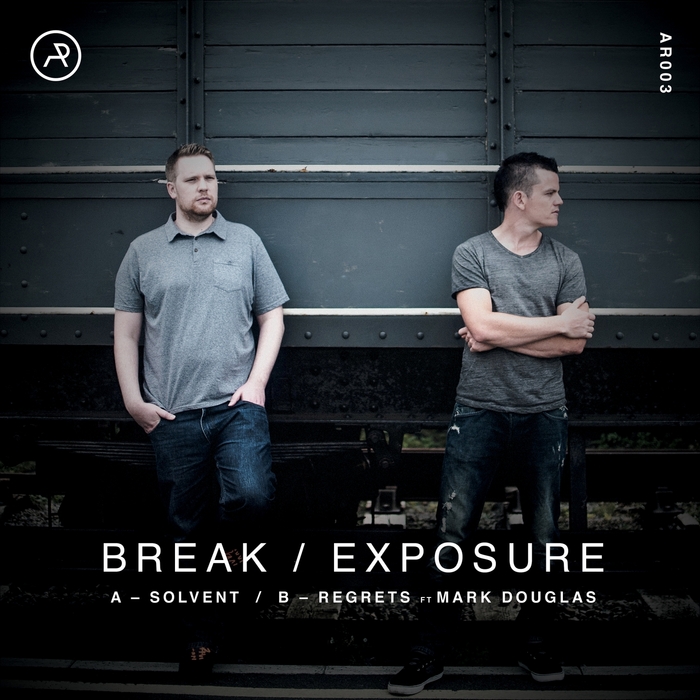 A recently born UK label A R Records is about to deliver a proper release. The first track on it is surprisingly wicked technoid stuff from Break, which goes under the title 'Solvent'. The second cut is a courtesy of the label's boss himself, Exposure, who created a rather sweet tune with vocals from Mark Douglas. The release also includes the instrumental version of this track.
'Solvent / Regrets' single will be out on the 17th February.
Tracklist:
Break – Solvent
Exposure – Regrets (feat. Mark Douglas)
Exposure – Regrets (instrumental)
Pre-order the release here.