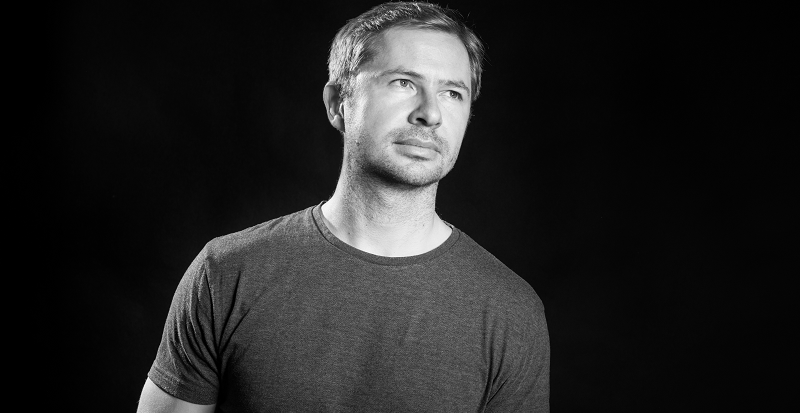 Hailing from the Czech Republic, Pavel Rido has been producing dnb for many years. Although his releases don't come out very often, each of them turns out to be special, be it The Prague Connection EP or the single called Twisted. But now it's time for the whole album, which saw the light of the day on the infamous Blackout label. Rhythm Of Life impresses with its sound design and complexity, but the effort put into its grooviness is adorable as well. It's the balance between experimentation and drama that makes this piece of work stand out of the rest of drum & bass. We've had a talk with Rido and found out about his approach to music making, some stories behind the tracks, and why he loves music.
Hi Pavel! It's always a pleasure to have a conversation with a talented producer like you. For us, Rhythm Of Life is one of the best offerings of 2016.
Hi guys the pleasure is mine 🙂 And I am really happy to hear that you are enjoying my album.
Your LP came out on the label like Blackout, which has definitely become a big part of drum & bass. How did the connection with Black Sun Empire come about?
I met guys around year 2004 at a gig in Czech republic and we stayed in a touch since then. I kept sending them my music and my first release for them was a single with tracks Poison and Exoplanet for their Obsession Recordings.
Basement is such a crazy track! How much time did it take to finish? Does it hold a special meaning for you?
This track is the only track from the album that I wrote in my sisters house basement. My flat was under construction and I stayed for 1 month with them at their house. So I think it reflects the space where I wrote it quite well 🙂
But because the room was not acoustically treated I spent some time on the mix afterwards in my new studio. And I ended up remaking the drums totally 🙂
What are the oldest and the newest tunes on Rhythm Of Life?
One of the oldest tracks on the album is the track Veins. But only the strings. I reworked the tune during the final stage quite a lot. And the last track that I wrote for the album was Pure Frequency.
Great artwork, by the way! Who came up with its concept?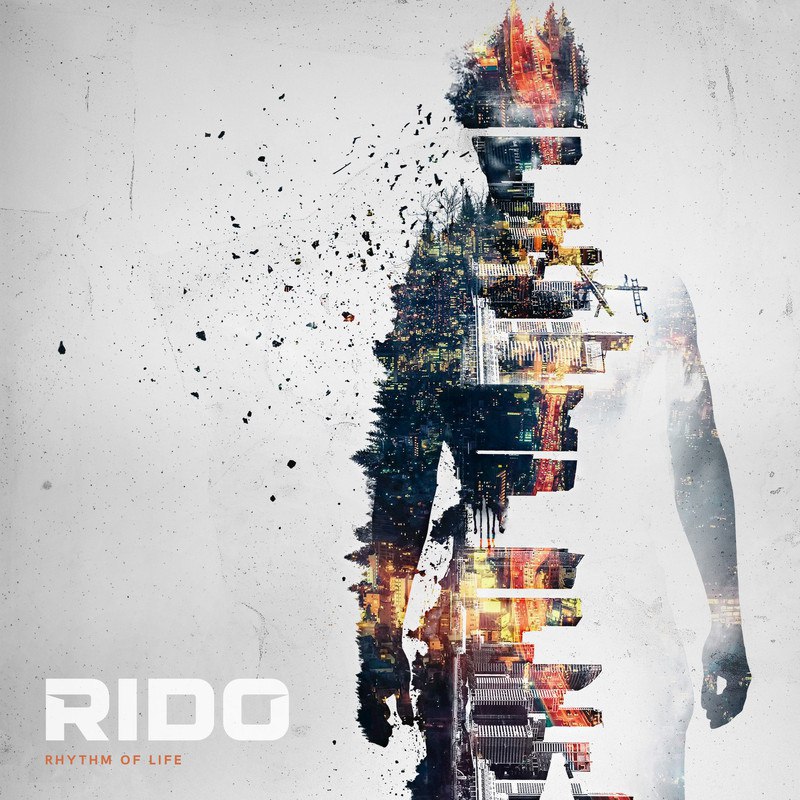 Thanks! The idea was mainly mine. I wanted to put into the design the rhythm of my life. City, nature and a bit of chaos 🙂 But it took us some time to get it right. But Erik [Erik Keosz Osvald] who did the last version of the design did a great work!
Which gear did you use during the production of the album?
I am mostly inside the box so I used Cubase, with soft synths. My favorites are Fm8, Sylenth, Serum. But I used Virus B as well on some tracks. Plus UAD plugins.
There are no collaborators on the album, except Thomas Oliver featured on Veins. Was it done on purpose?
Yes I did it purposely. I wanted to make a solo album. I love collabs, but I felt that my first album should be a solo project.
Nonetheless you've worked with some of the most exciting people in the industry: Mefjus, Hybris, BSE… Which collab was the most fun to date?
Well I enjoyed all of them, but if I should pick one. It would be one with Prolix. Because Chris used to live in Prague for a while and we visited place that he used to go to. And yes it was a pub 🙂
What is the most important thing for you while making a tune?
I always spent some time looking for the right theme for the track. I might be working for couple days just getting the main part right. And then I'll move from there. But sometimes it might be just one sound that inspires you to write the whole track.
You've been involved in making music for films for a while. Could you tell us what kinds of films are these? Some of the exact titles?
So far I wrote music for smaller local movies, but I do a lot of orchestra recordings and mixing too. To name a few I recorded music for movies like Red Tails, Piranha 3D, Open Season 2 and a lot of local movies.
You probably witnessed the rise of drum & bass in the Czech Republic, which even resulted in appearance of a huge festival known as Let It Roll. What do you think encouraged the growth of dnb music in your country?
I would say that there has been always interest in the drum and bass in the Czech republic. It only took some time for more people to find their ways to it. And as well there were few promoters that were bringing interesting and quality artists.
Are there other venues where you like to play, aside from Let It Roll itself?
Of course, in Prague it would be clubs like Cross, Roxy, Storm. And outside of Prague places like Brno, Ostrava, Olomouc, Ceske budejovice etc.
How do you think drum & bass is changing over time?
I guess it really depends what for are you looking for. But it is more separated then it used to be. Now you hardly see a dj to play liquid tune into a dark tune and drop a broken track after. But to be honest thats one of the reason why I fell in love with this music. So I really like doing that myself 🙂
I love the different moods and energies that you can experience with this music!
Are there any other electronic music styles that you also enjoy?
There are many styles that catch my attention. It could be some minimal techno, deep house, experimental half tempo, breakbeat or even a trance.
It's all about the feelings. If it feels right I dont care what it is. I never judged music based on the name.
Rhythm Of Life is out now on Blackout Music. You can grab it in a digital format.
Find Rido on the Web:
ridomusic.com
facebook.com/ridocz
soundcloud.com/rido
twitter.com/RidoCz
youtube.com/user/ridocz