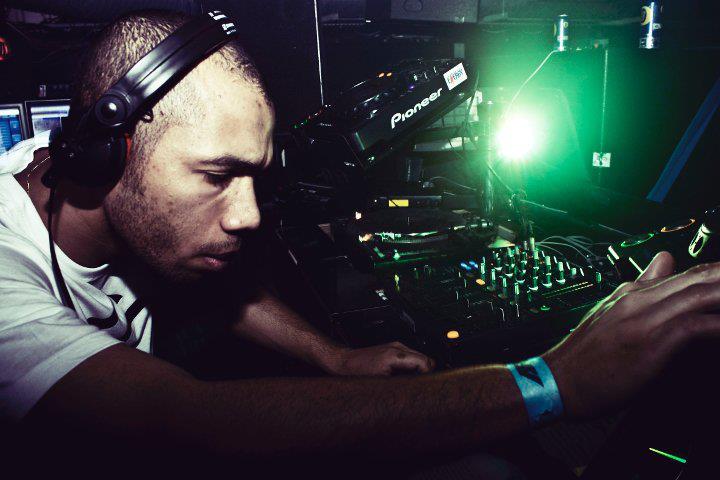 BTK is the one that needs little introduction: an established neurofunk producer who released numerous records on labels like Virus, Renegade Hardware and Blackout. This year his own Dutty Audio imprint marks the 5th anniversary, and to celebrate it they are putting out the series of two various artist EPs. The first one is going to be huge, as it features remixes from the likes of Emperor, Mindscape, Maztek and Kyrist. BTK was kind enough to answer a few questions from us in light of the release of this record.
Hello Vini! Many people are hyped about the 5 Years EP Part 1, seriously good stuff. Your imprint has become really prominent in the last few years, and it continues to evolve. Please tell us about the idea behind Dutty Audio. Why did you set up your own label back in 2010?
I've started the label to be an output for my tracks and also for the music that I believe is good. Whether putting out releases from established producers or newcomers over these 5 years, the label has a life itself, which is a great thing to accomplish.
How would you describe the sound of Dutty Audio? What makes it different from other imprints?
I always enjoyed all sorts of music and when someone sends me an unsigned track that I like, I don't see a reason not to put it out on Dutty Audio as I only release music that I really like. I'm not doing it for the money, I try to keep the quality above quantity, it is the journey that matters.
Your own output is also exciting, especially your recent collabs with Optiv and Nymfo. What are advantages and disadvantages of working solo and in collaboration?
I took the production as my main job long ago and I believe it is hard to stay relevant in this market if you don't push yourself a lot. Apart from being writing Techno under my other alias (Vinicius Honorio), I've also been working on lots of Drum & Bass with Optiv. Our work flow is really good as we respect each others ideas, and I only see advantages in our collaborations. The disadvantage of working solo is that I tend to take more time to finish a track.
Can you name top 5 dnb labels at the moment?
Looking on what labels I play most of their releases, here it is: Blackout Music, Critical Music, RAM Records, Renegade Hardware and obviously Virus Recordings which is very dear label to me.
5 Years Of Dutty Audio Part I will be out on the 3rd August. Pre-order it on digital here.
Find BTK on the Web:
viniciushonorio.com
facebook.com/vinihonorio
twitter.com/vinibtk
soundcloud.com/viniciushonorio