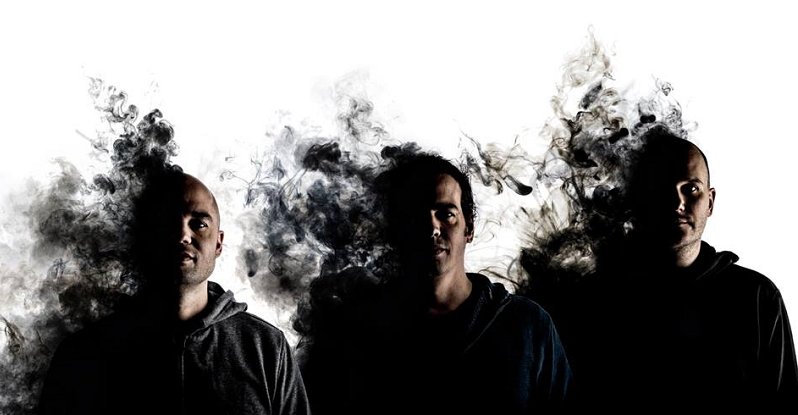 It wouldn't be an exaggeration to say that images behind the releases play an important role in the dnb industry. Their aim is not limited to simply grabbing our attention; they could also serve as a visual symbol of sound… In this case, those who you can really look up to are Black Sun Empire – the famous neuro powerhouse, who impress with their style not just in music, but in album covers as well. We had a talk with Micha Heyboer, the member responsible for designing most of the band's records, as well as classic Black Sun Empire Recordings releases. Among other things, Micha told the meaning behind the covers for 'Driving Insane', 'Cruel & Unusual', and their brand new LP, 'The Wrong Room'…
You nail it music-wise, you nail it artwork-wise… Why do you think it's important for an artist to deliver a fine imagery behind their releases?
We, as humans, are really visually oriented. So with the right imagery you can really add an extra dimension to the music. You can create a world around the music (and around the people that create the music) with one single picture which fans can fantasize about. And besides that we all know that your food taste so much better when it looks irresistible. It's the same with everything really.
Over the years, you've done loads of pictures for your labels, parties, even YouTube channel… What do you find interesting about this creative process?
I've studied design. Not graphical, but I believe all forms of art are connected. They are all about finding the right balance and creating the right tension. And the imagery allows you brand your music the way you want it to look.
Let's start off with Black Sun Empire's debut LP 'Driving Insane'. You created artwork for the 2-track sampler and the album itself, their covers depict heavily distorted faces of people, whilst the baby's face on the CD cover is also deformed… What did you aim for when you draw these?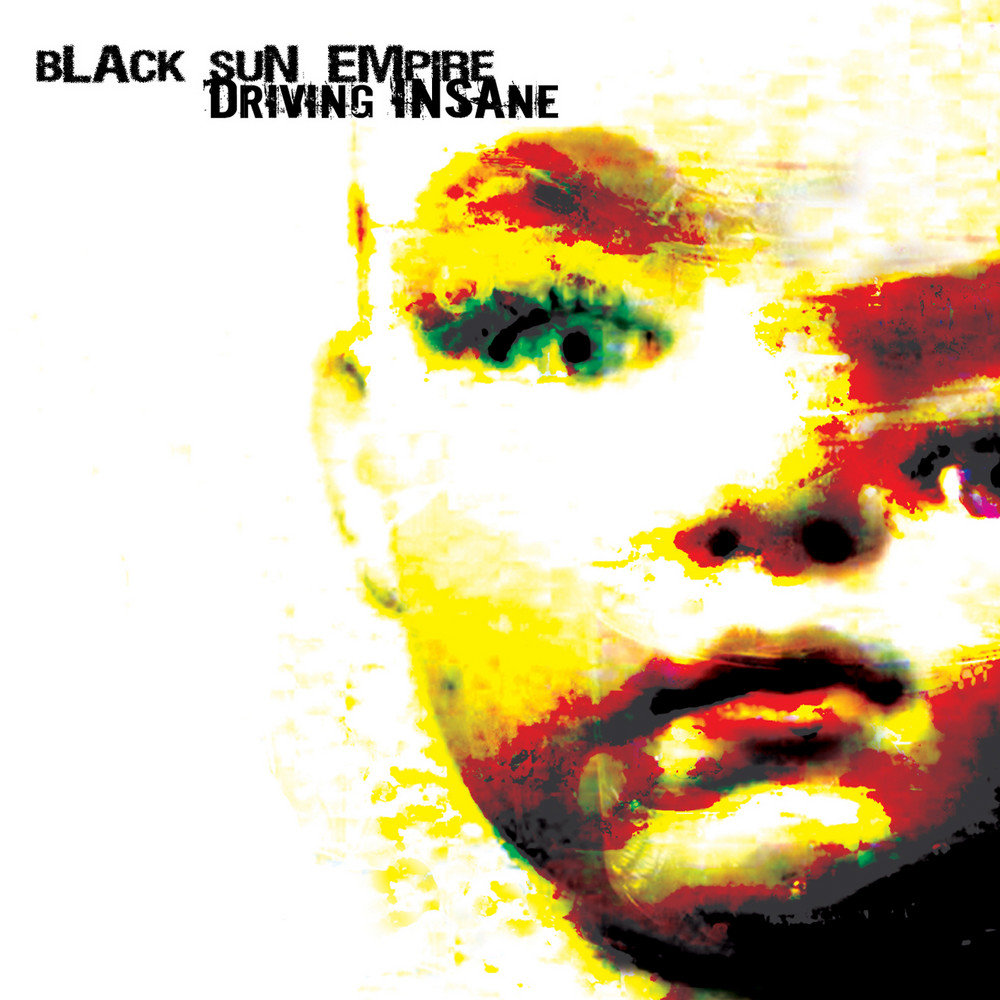 Driving insane was our first album, so we had no idea what to expect of the creative process. And it being our first album we had less experience in trusting our own instinct. So by the time we finished the last track we already started doubting the first one. This feeling of doubt slowly drove us a bit crazy. The album was actually driving us insane haha… but in a good way. And I'm real proud of the end product.
Next up there is another cult album, 'Cruel And Unusual'. For me personally, this musical piece is so beautiful and emotional, however here we have a rather unattractive, disturbing still of a doll. How does it correspond with the album concept?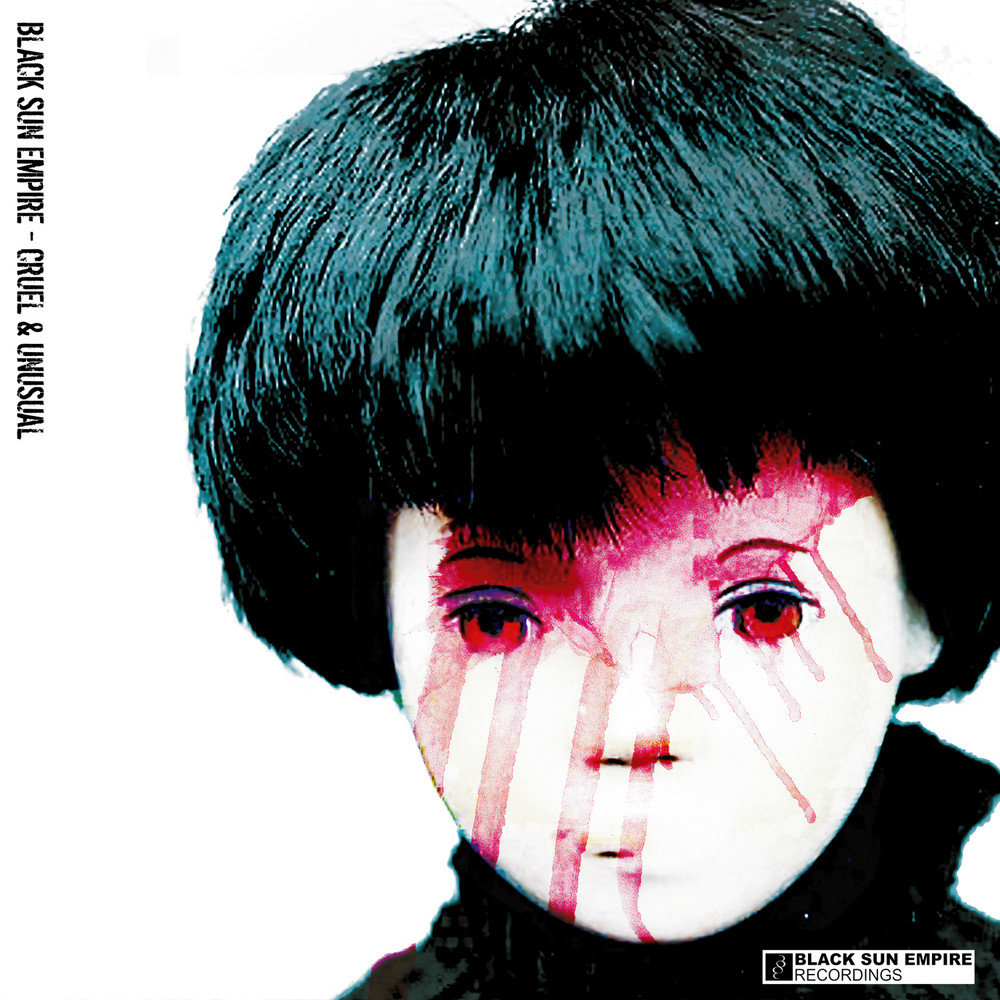 You find it unattractive, but I actually really like this Japanese like doll. Without the red bloodlike paint her face is quite immaculate and pure, but with adding this creates an interesting, yet unusual clash. It kind of reflects what we like in our drum and bass. It's hard in energy and drive, but in combination with all the musical/melancholic elements we create depth to the music. And it's the tension between these two that we like.
In 2007 you released 'Endangered Species', probably the darkest record in BSE's whole back catalogue. When I first saw the album cover, it instantly grabbed my attention… and then it disgusted me. The album was followed by a series of vinyl EPs, each of them was accompanied with a number of dreadful pictures, all done in the common style. Ugly, sinister faces scattered everywhere, and some writings that make no sense… This time, the artwork was done by another artist, Jakob Klug. Could you tell us if it has a certain meaning?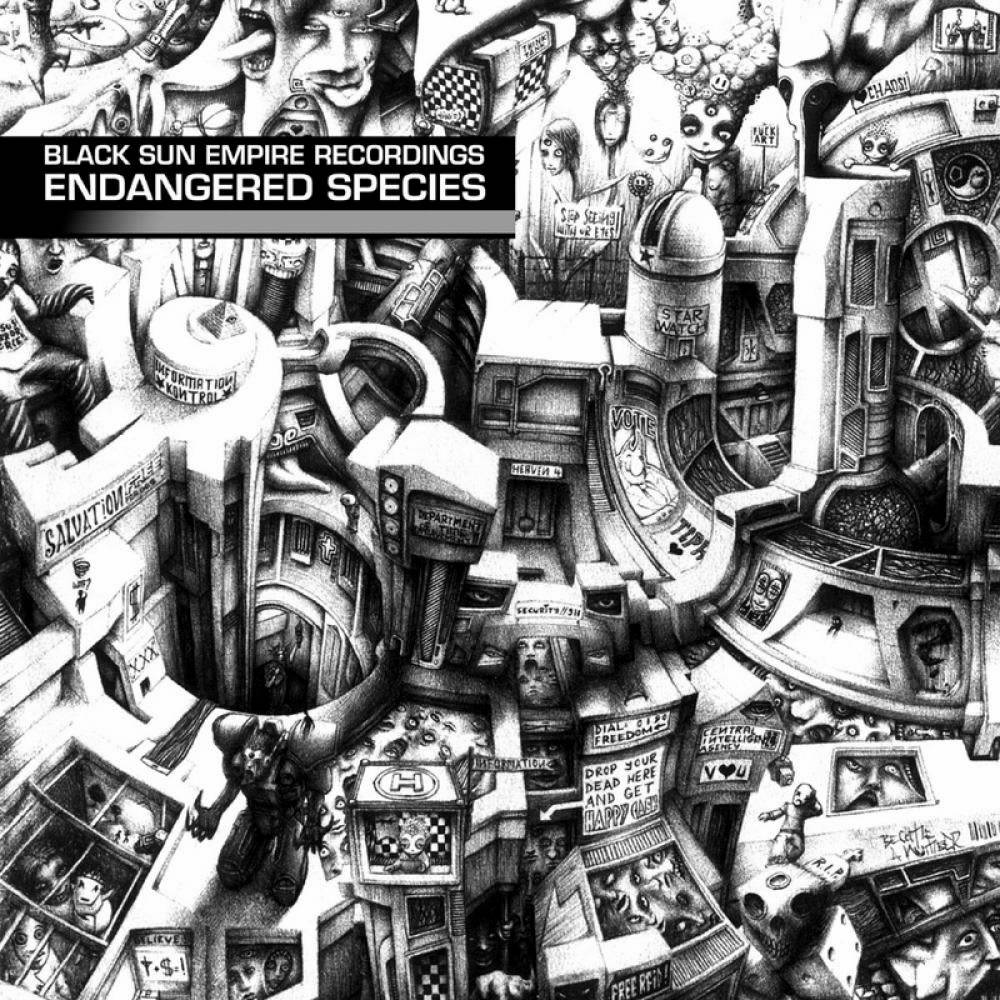 We really liked his work. It has an Escher like feeling but more sinister. However the principal feels quite the same. Everything in the picture is connected and slowly evolves into something else and together it all becomes something 'bigger'. This is what makes it really interesting. It is a bit like Darwin's theory of evolution.
Three years later, 'Lights & Wires' saw the light of the day. While the covers of previous albums were weird to say the least, the imagery on this one (including CD boxes and vinyl plates) consisted of glowing objects – a sort of eye candy I'd say. The LP still had a distinct BSE sound though. Could you tell a story behind making up the artwork?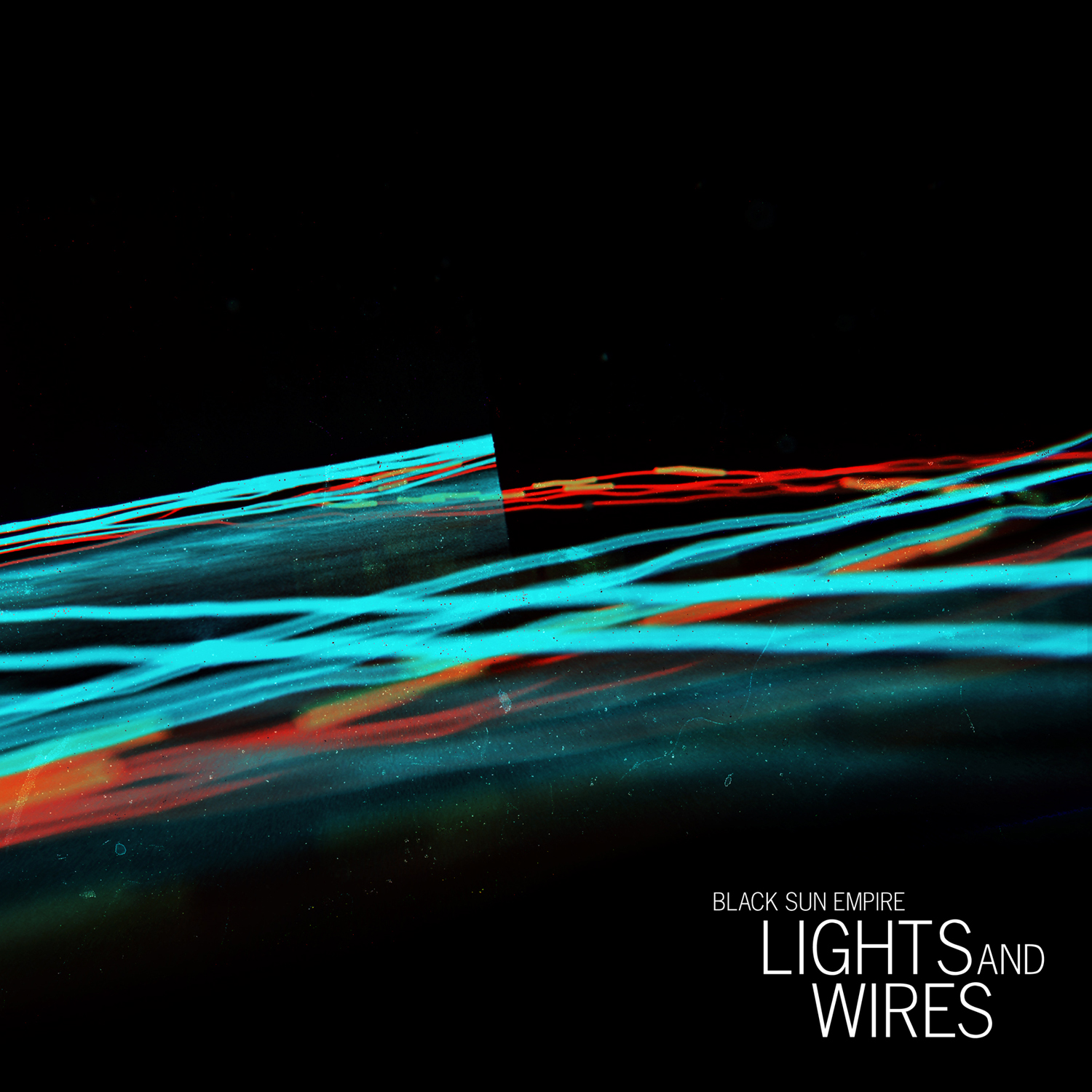 We always come up with the album name before starting the artwork. Without technology the music we make wouldn't be possible. Computers, synthesizer and space travel. The question behind Science made this all possible. The drive to understand the unknown creates beautiful things.
'From The Shadows' came out in 2012, with the artwork depicting a black substance in a green-lighted forest. In my opinion the cover has a really nice combination of colours, what was it inspired by?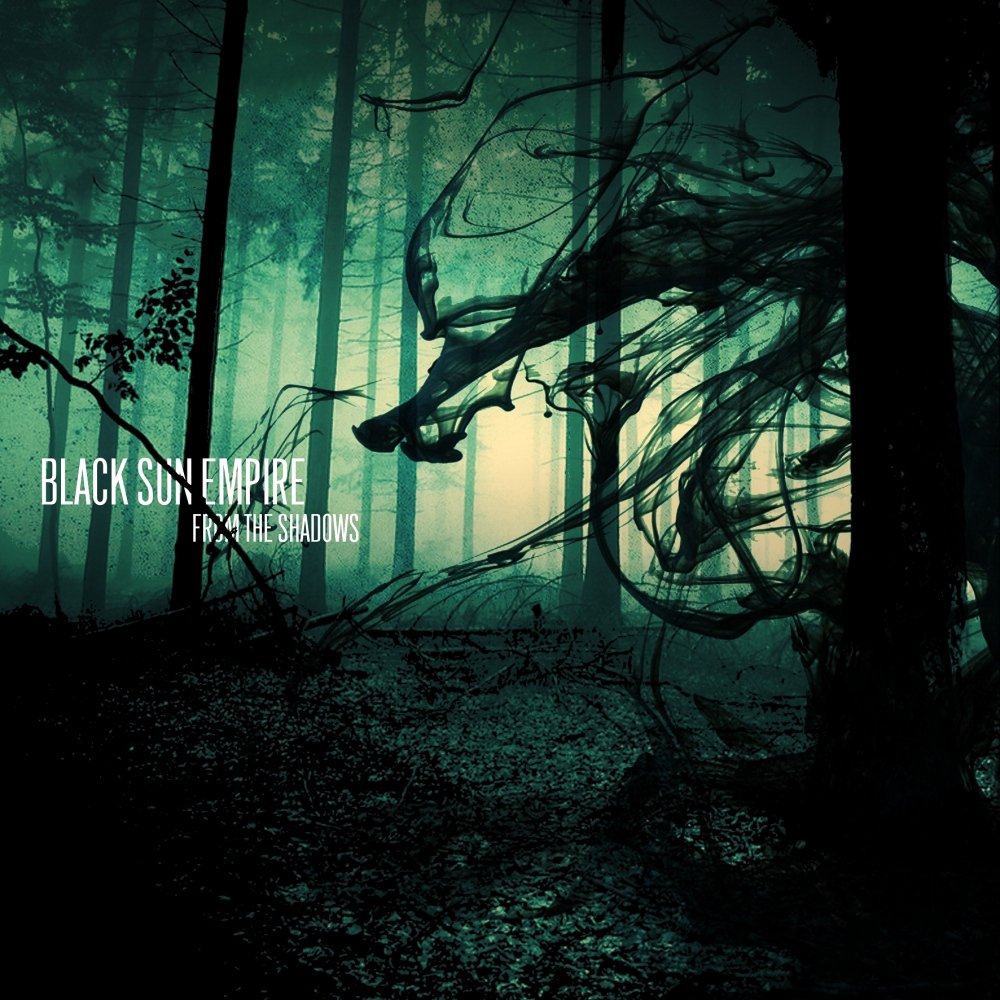 Harry Potter. No just kidding. It's inspired by the album title. 'What comes from the shadows'?
Apparently you like working with Rutger Prins: he had done several promo photos of Black Sun Empire before, and now he's made the album cover for your newest record, 'The Wrong Room'! What do you like particularly about it?
When it comes to Rutger we really love his eye for detail and his drive to explore new things. And it's exactly this drive which enables him to create things nobody else has done before.
And the process behind 'The Wrong Room' wasn't any different. We brainstormed a lot and tried out several things. Eventually it was this strange 'elevated liquid' which reflected the right feeling of 'The Wrong Room'. It raises a question and doesn't answer everything which keeps it mysterious.
Could you say there is a common theme running through the BSE artwork, as well as music itself?
Not a common theme, but a certain feeling perhaps.
It could be said that Black Sun Empire sustain a rather appealing visual image when it comes to presenting selves to the public, i.e. the promo photos. Do you guys strive to have a particular character?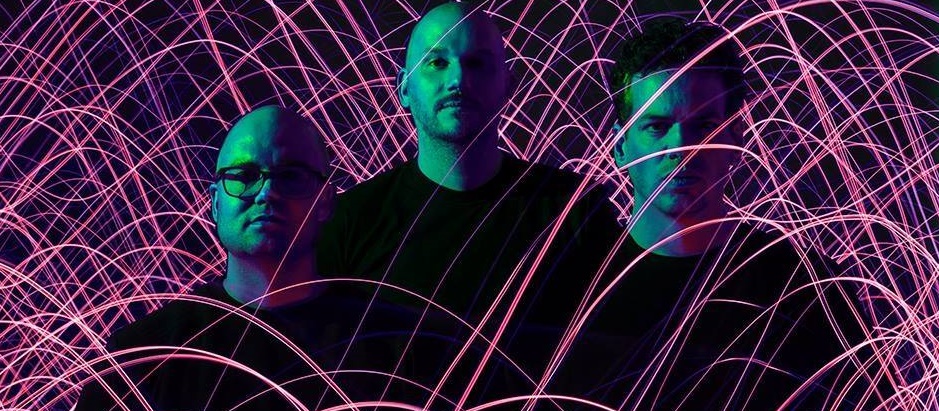 Not on purpose, but we always have one rule: We all have to like it. And I guess we like the same things: 'sharing a bit of our world without giving away too much'.
What are some drum & bass artists/labels whose artwork you find exciting?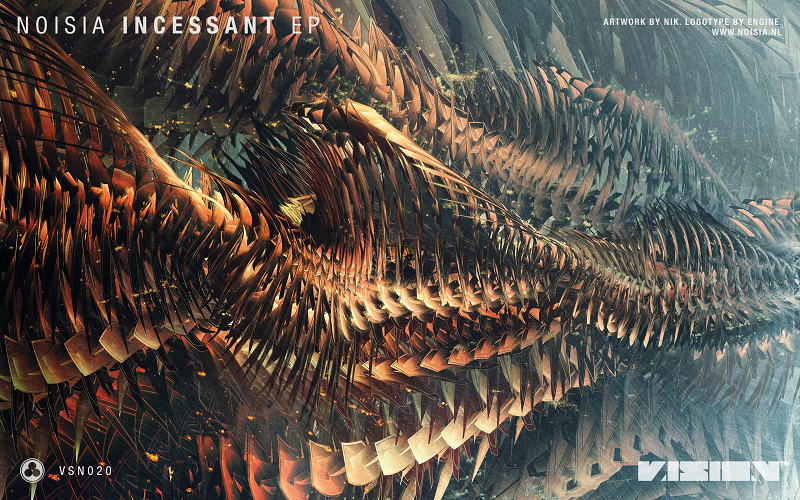 Noisia always have interesting images and Critical Music.
Thanks a lot for your answers Micha!
'The Wrong Room', the new album from Black Sun Empire, is out now on Blackout Music.
By the way, on Black Sun Empire's own website you can download numerous wallpapers – artwork for the band's various releases and also for the Blackout Music releases, as well as other interesting BSE-themed pictures…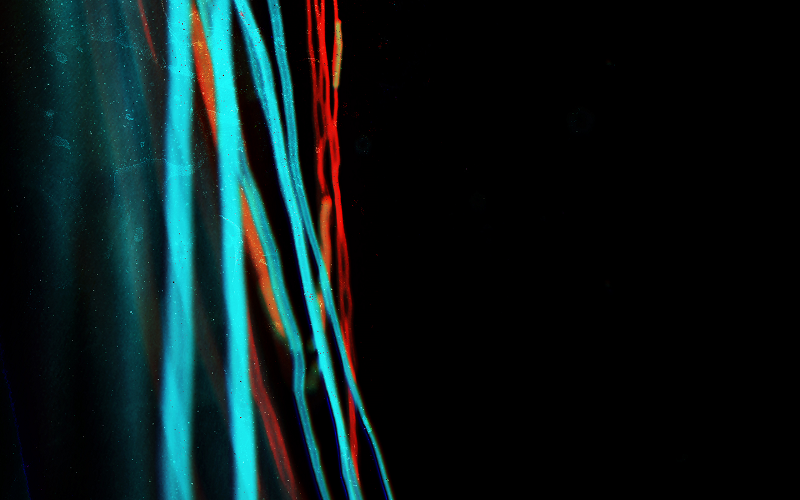 Find Black Sun Empire on the Web:
blacksunempire.com
facebook.com/blacksunempire
soundcloud.com/blacksunempire
twitter.com/_blacksunempire
youtube.com/blacksunempire
instagram.com/blacksunempire_nl