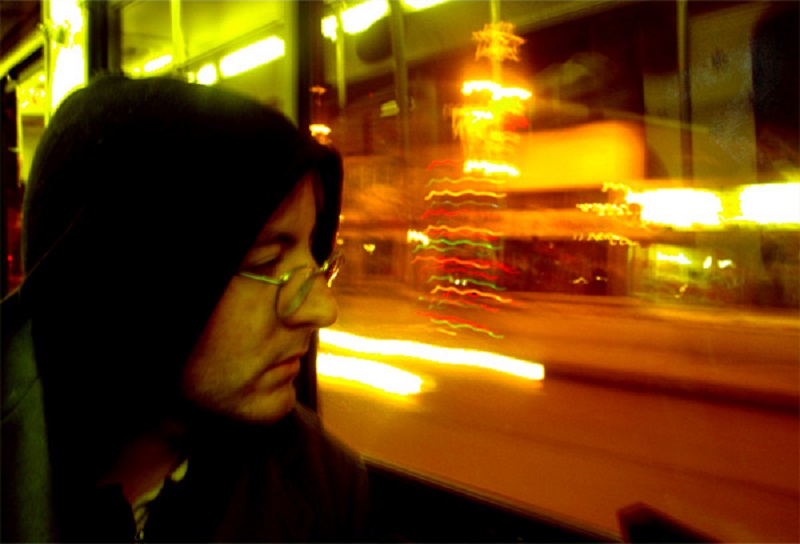 Exactly 10 years ago, on the 23rd May 2006, we missed an outstanding producer Desimal. He didn't release much material throughout his career, however even in those years many people were amazed by the quality of his productions, and the listeners saw him as one of the most promising talents in drum & bass. We recalled Desimal's records that saw the light of the day, and listed some of dnb artists' opinions on Graham. If you're still not familiar to his music, then get to know.
Even before his appearance on the scene, Desimal was respected by many listeners for his production tips on Dogs On Acid – the forum that was really popular among the fans and producers of dnb in 2000s. Along the way he shared his own works, created using only software, such as Reaktor and Renoise.
Desimal's debut happened in 2005 on oBSEssions – this label was set up by Black Sun Empire to push the music from upcoming and perspective artists. OBSE003 featured the track entitled Circle Of Nine.
In a few months the label put out another work – The Promist. To be exact, this is the enhanced version of a track that emerged on the Web earlier. You can listen to the original tune here.
2006 saw Graham releasing The Desimal Project EP, divided into 2 parts, which accordingly came out in February and May. These 4 tracks are dark and harsh enough to fit Barcode's (which happened to be Renegade Hardware's sister label) back catalogue, though they were truly unconventional for those times. Interestingly enough, this material, as well as some of the producer's other work, was planned to be released via Armada Recordings.
When Hyperboria / Arcanna record was just announced, Desimal had already had a prominent fan base, and Graham himself had developed a recognisable and memorable sound. These tracks came out via Citrus Recordings on the 29th May 2006, after Desimal's decease.
This is Desimal's last track, released in June 2006 via Fokuz Limited. It's probably the most melancholic and emotional piece of music created by Graham. There are rumours that Afterlife was finished exactly 2 days before suicide… Anyway, this track was known by drum & bass listeners even months before its release.
It's hard to describe how much of a disaster for the community was this artist's death. These are just a few quotes from the Dogs On Acid forum.
Milan Black Sun Empire:
Absolutely shocked… My thoughts go out to his family, friends and people close to him. I absolutely loved his music and it was a honor releasing his tunes.
Elhornet:
his music was some of the most original and twisted stuff I've ever heard
definitely a sad loss for drum and bass
TeeBee:
He was very talented indeed,and he will be missed greatly..I remember years ago when he sent the first cd to subtitles [TeeBee's label].Sun signal was on there and i imediately knew he had loads of talent..
Psidream:
damn, what a shame.. i hope this is not true. desimal is one of canada and north america's most promising artists 🙁
Metrik:
That is awful news. Sorry to hear of the loss and my condolences go out to those who knew him. His music was one of a kind.
ewun:
never actually got to meet you in person man, but i have always been waaay into ur tunes since circle of nine and arcanna and shit!
silentkiller:
Its very surreal when you hear something like this. He was one of the most underated and unappreciated talent in the scene.
Nu:Tone:
this is a real loss
someone with a truly identifiable sound, and real talent and promise…
logistics:
circle of nine blew my head off…such a shame
telemetrik:
in my most jaded of times when anything i did or heard sounded like nothing but fast noise decimal's work consistently reminded me of what was really possible and yet to be explored
thank you graham
Cyanide:
I'm not sure if this is true or not. I spoke to him a few weeks ago and he seemed in alright spirits. I just tried calling him but couldn't get through. I hope to god this isn't true. Graham is an amazingly talented and complex person. I dont think many know that he has been battling schitzophrenia for years. If this is true then we have lost one of the most unique talents in drum and bass and one of the most interesting people I have had the pleasure of knowing.
Rusher:
When i heard that Desimal commited suicide, i was really really sad. No other DnB artists work touched me and inspired me as much as his work did. And I wanna thank him for that. His style was unique! And he was able to take the neuro sound to a new level. Too bad he never got the props he deserved. He was not only a great producer but also a really friendly guy.