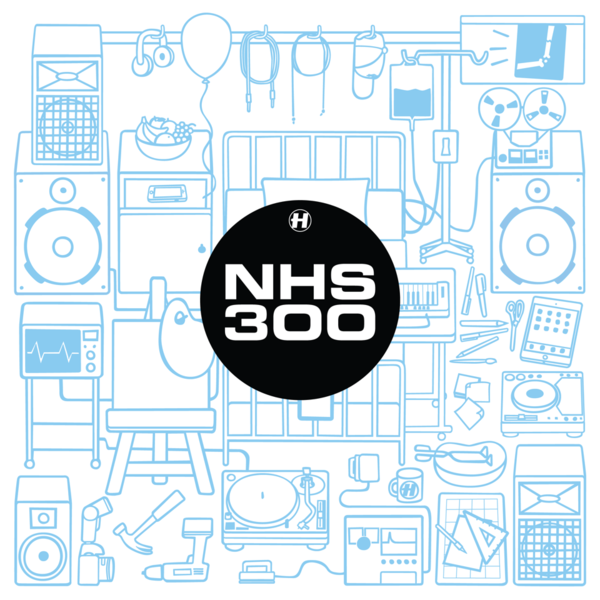 Hospital Records' productivity is really something adorable: over the years of activity, there have been 300 releases! Label decided to commemorate this milestone, but their step is not about looking back. NHS300 is a package of 6 brand new tracks, 6 exciting collaborations that give a great insight into Hospital's vision of drum & bass. Imprint offers us light-hearted sounds of Keeno and Krakota, dancefloor vibes of Snakes + Ladders from London Elektricity and Danny Byrd, or the technical precision in the Bop and Urbandawn's track. NHS300 bundle is a limited edition to be released on the 16th December; it contains a vinyl copy, mp3 tracks, and a book describing the history of Hospital Records.
Tracklist:
London Elektricity & Danny Byrd – Snakes & Ladders
Reso & Frederic Robinson – Apollo 69
Logistics & Ownglow – Flutterbyes (feat. Prizm)
Whiney & Hugh Hardie – Blind Eyes (feat. Inja)
Bop & Urbandawn – Red Line
Keeno & Krakota – Reality
Pre-order the ЕР here.