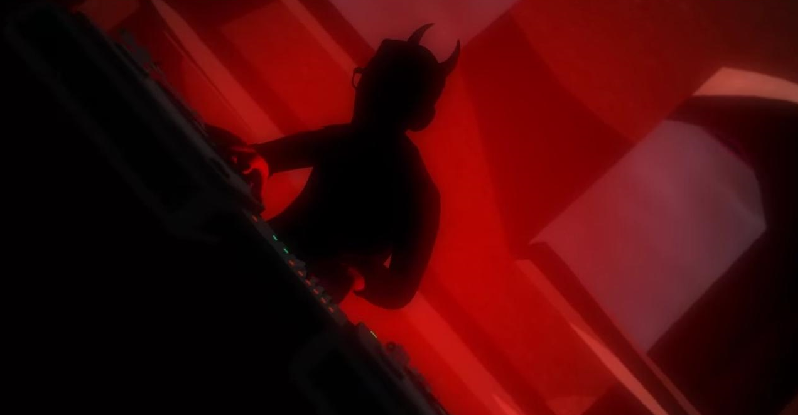 Today we'd like to tell you about some of the official music videos from Hospital Records. Trust us, there are quite a plenty worth watching.
London Elektricity – All Hell Is Breaking Loose
When the night takes over, demons, the living dead, and other evil creatures gather on the cemetery and… start partying! Whilst Satan mixes records, many hilarious things happen to the attendees: not just "clubbers" themselves but also breakdancers and the MC. Apart from this, the video sees Tony Colman himself making an appearance… as a 3D model of course. Generally, this video has a lot of creative ideas put in, don't miss them!
Camo & Krooked – Afterlife (BCee Remix)
If you think that it's unlikely to film an interesting video with Lego men fighting, then check out this. The miniature main hero crushes his enemies with no mercy, and the way it's delivered is not less impressive than in some kung-fu film. Obviously, it took much effort to film such a video, even though it was completely created in domestic conditions!
Mistabishi – Printer Jam
Sometimes even printers become insane… But, apparently, it was Printer Jam's very idea, which once got expressed so well in the video. With each second, this piece of equipment loses control, starts performing unbelievable things, mutates and then… breaks down. Such an extreme audiovisual experience is something really rare.
Mistabishi – From Memory (Matrix Remix)
The concept of this video is really simple, but the way it was visualized amazes us. Among the office routine that our protagonist has to deal with, he can't stop dreaming about creativity; every now and then he gets distracted from his boring work. One day, after his boss tormenting him once again, the man decides to put an end to it and to start a new life. The main hero buys decks and starts mixing music and making it on the computer. And, in addition to that, he meets his childhood friend…