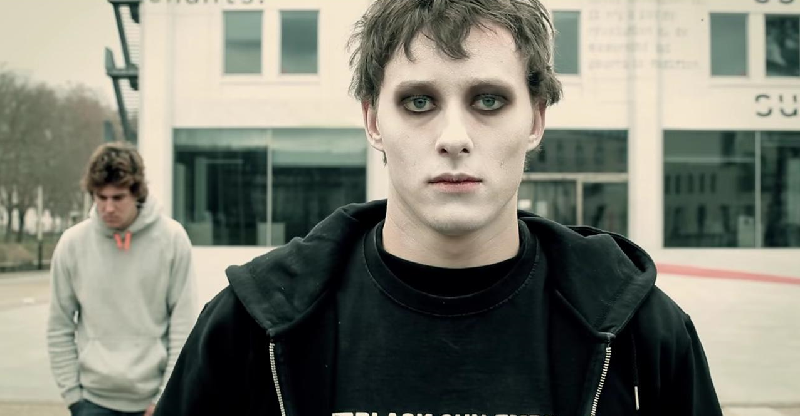 Intense pursuits? Beautiful visuals? Social commentary? There could be anything in D&B music videos. Today we are featuring videos for Black Sun Empire, The Upbeats, Gridlok, Phace & Misanthrop.
Black Sun Empire feat. Thomas Oliver & Youthstar – All is Lost
In 2012, after the release of From The Shadows album, Black Sun Empire launched a video contest! The selected track was All Is Lost, with melodic vocals of Thomas Oliver and raw rapping of Youthstar. The contest winner was awarded with a merchandise package and a money reward, and his video was published on Black Sun Empire's own official channel. The director – Jeremy Hodoli – did a rather professional work, engaging many actors and managing to do a decent operator job. The end result features a mysterious plot, time freezing and parkour stunts.
BSE also uploaded videos of those participants, whose films took the second and the third places.
The Upbeats – Diffused
The track Diffused is great on its own, and, combined with this music video, its listening experience becomes even more interesting. Using the aesthetics of the Aztecs and fantasy films, the director Tobias Edwards created a surreal piece with cool 3D graphics. The video turned out to be beautiful and trippy, just like the track itself.
Gridlok – American Dream
On the basis of this video lies a whole story. Once in 2009, Gridlok was spending time in his studio, while a young girl that lived on another floor of the same house was standing on the roof, contemplating about how her American dream died a long ago. Suddenly Gridlok heard a scream and a bang – the girl committed suicide. The protagonist of the video, who happens to be a war veteran, ended up being homeless and, after dealing with surrounding people's apathy, he also didn't find another way.
"American Dream" is inspired by this true event and pays homage to those who have lost their dreams. May we never lose ours.
Phace & Misanthrop – Energie
This video was directed, filmed and edited by Phace & Misanthrop themselves. It was dedicated to the release of Energy EP – a huge project that meant a lot for the duo. The guys wanted to raise a global problem of humanity exploiting the planet's resources and… nature's beauty. In this video, we witness sights of snow-covered mountains and waterfalls, whose power could be compared to the one that we hear in the music.
Misanthrop: "We wanted to express our deep respect to these immense natural, geological, thermal and chemical energies on this planet and especially to the ones existing in such arctic areas. Humans try to control these energies but at the end we just destroy what we should have taken care of and the arctic frontier seems to be the perfect example that we will lose this fight!"